Intelligent Construction Sequencing
Intelligent, resource-loaded construction sequencing supports flowing changes to even the most complex construction schedule.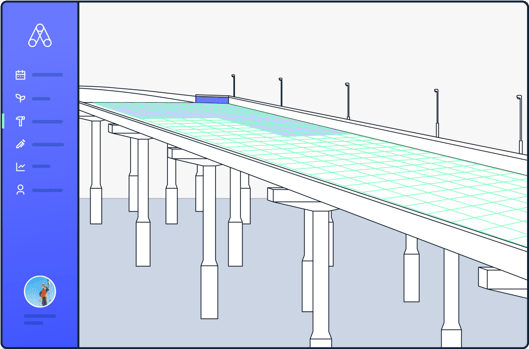 A SMARTER WAY TO PLAN + SCHEDULE
Construction scheduling software can make or break a project
Traditional methods for construction scheduling such as CPM, PERT, Q scheduling and resource-oriented scheduling break down under the increasing scale and complexity of modern infrastructure projects.
ALICE outperforms traditional techniques, leveraging the power of AI to solve complex constraints and to ensure your project makes the best use of available resources.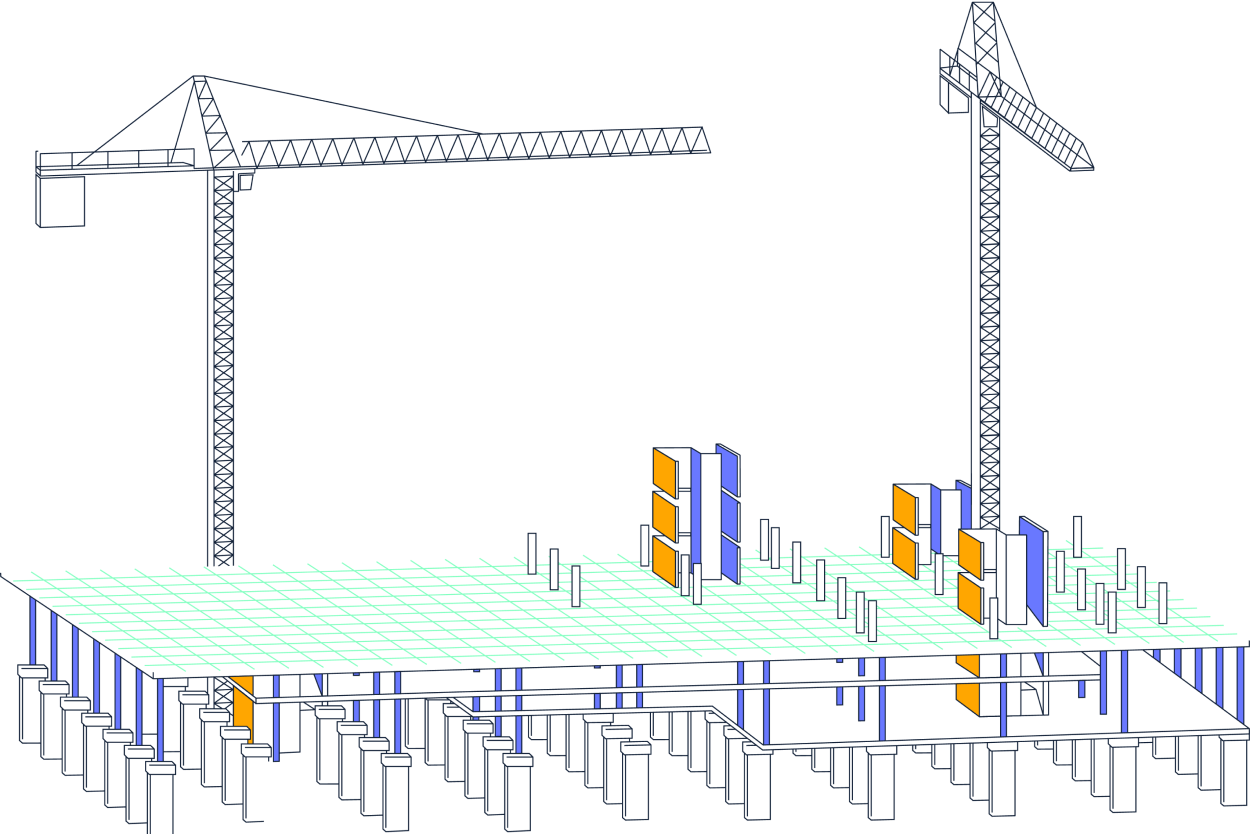 EXPLORE MORE SOLUTIONS
From one scenario to millions
There are thousands of ways to build a project, even with the simplest design. So how do you know you've found the most efficient?
ALICE -- the world's only platform utilizing a parametric schedule model -- explores the entire solution space, and helps you to uncover the 'best' for any given goals or constraints.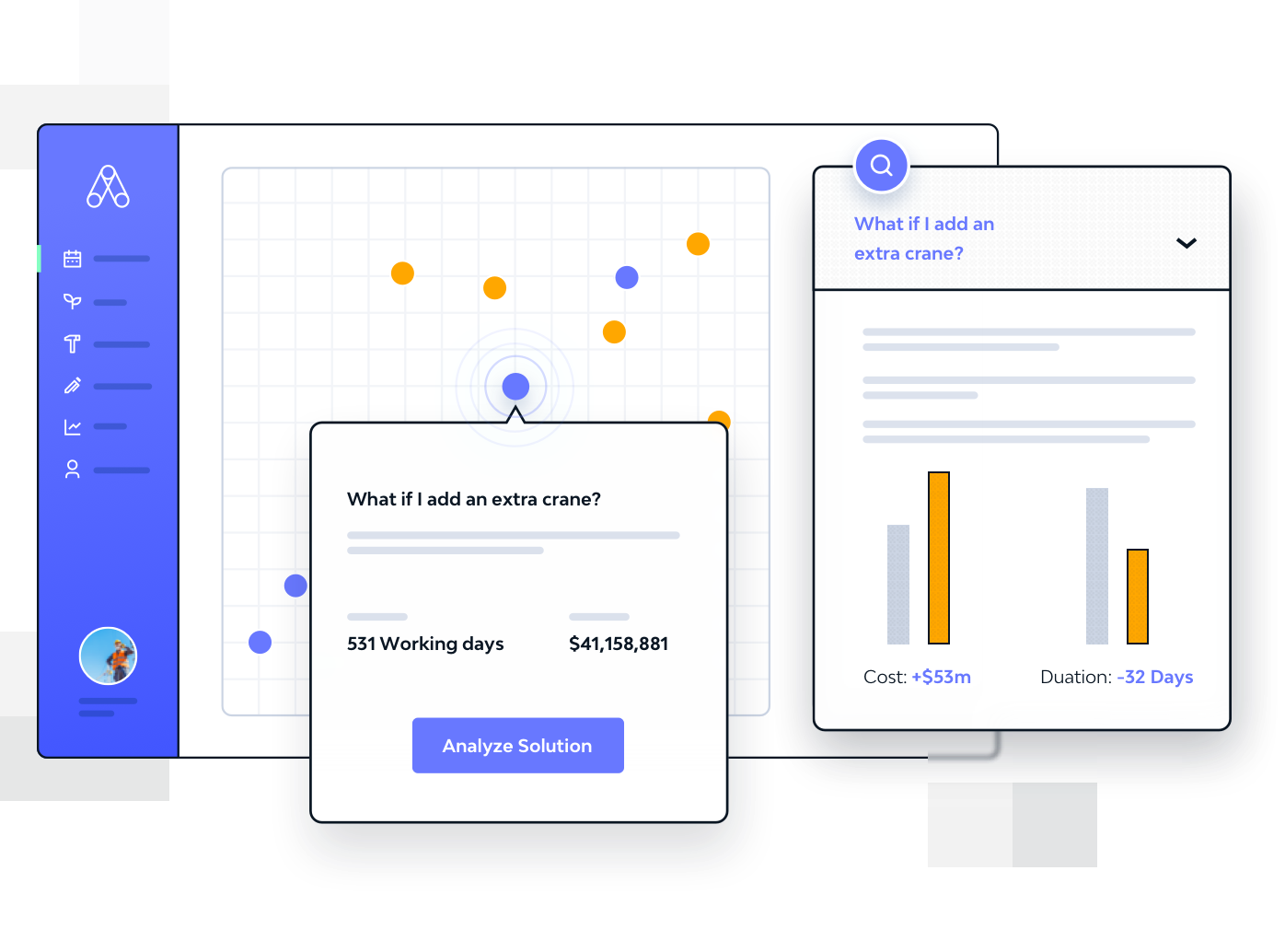 RESULTS YOU CAN TRUST
Bring transparency to the process
Conventional software "allows" for broken logic to make its way into your schedule, hiding in plain sight until it is too costly to fix in execution. In contrast, ALICE:
+ Takes all data, rules and constraints into account
+ Prevents broken logic and infeasible schedules
+ De-risks your project
+ Increases transparency and builds trust with owners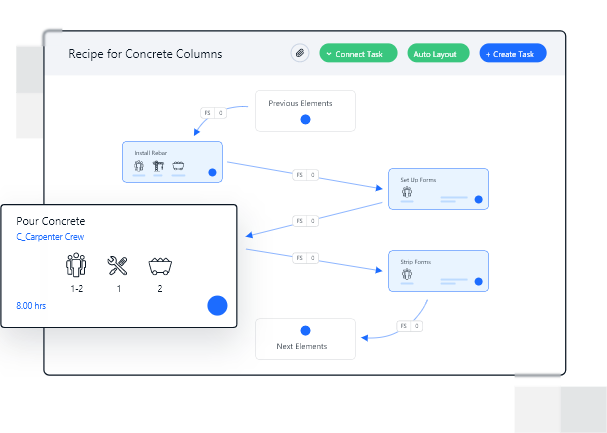 SPEED UP YOUR PROJECTS
Improve time-to-completion
Visualize and analyze construction sequencing alternatives and options against project constraints to develop your ideal timeline - and improve time-to-completion and project success.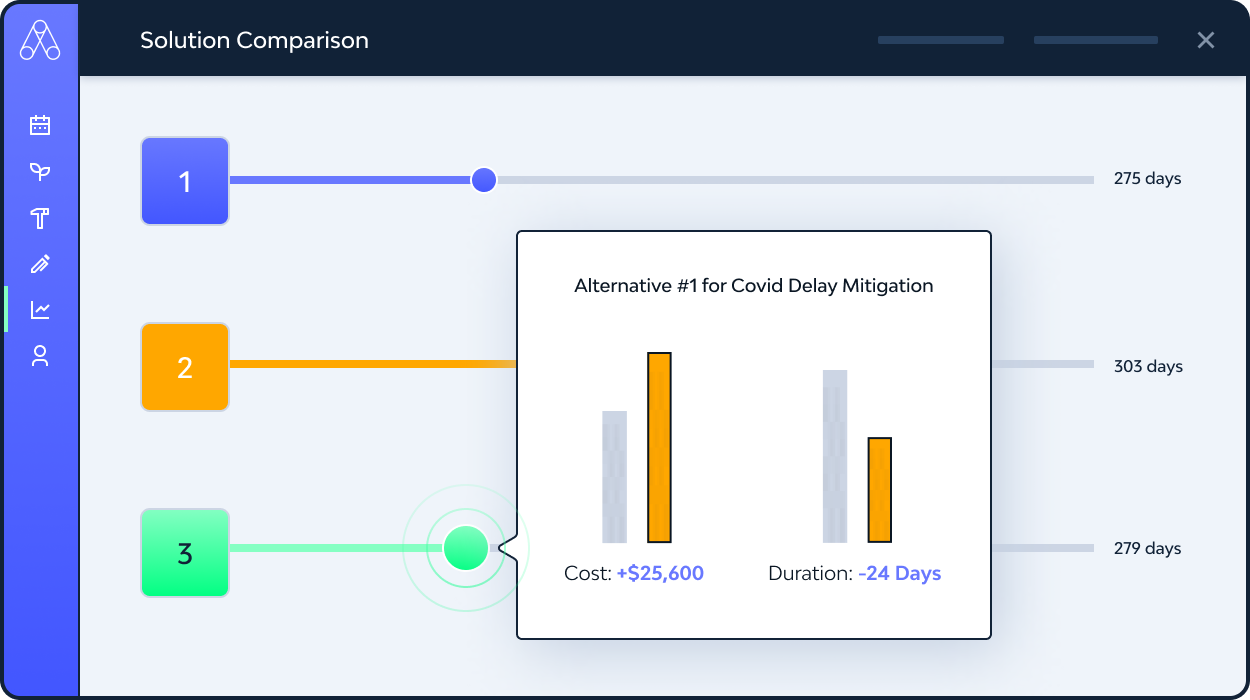 SMART PARAMETRIC SOFTWARE
(Re)schedule with ease

Because ALICE is parametric, exploring new scenarios or rescheduling take minutes instead of days or weeks.
Simply define new parameter values (e.g.: adjust the number of available crews, or change productivity rates based on how a project is actually progressing etc.) and let ALICE automatically generate efficient alternatives that keep your project on track.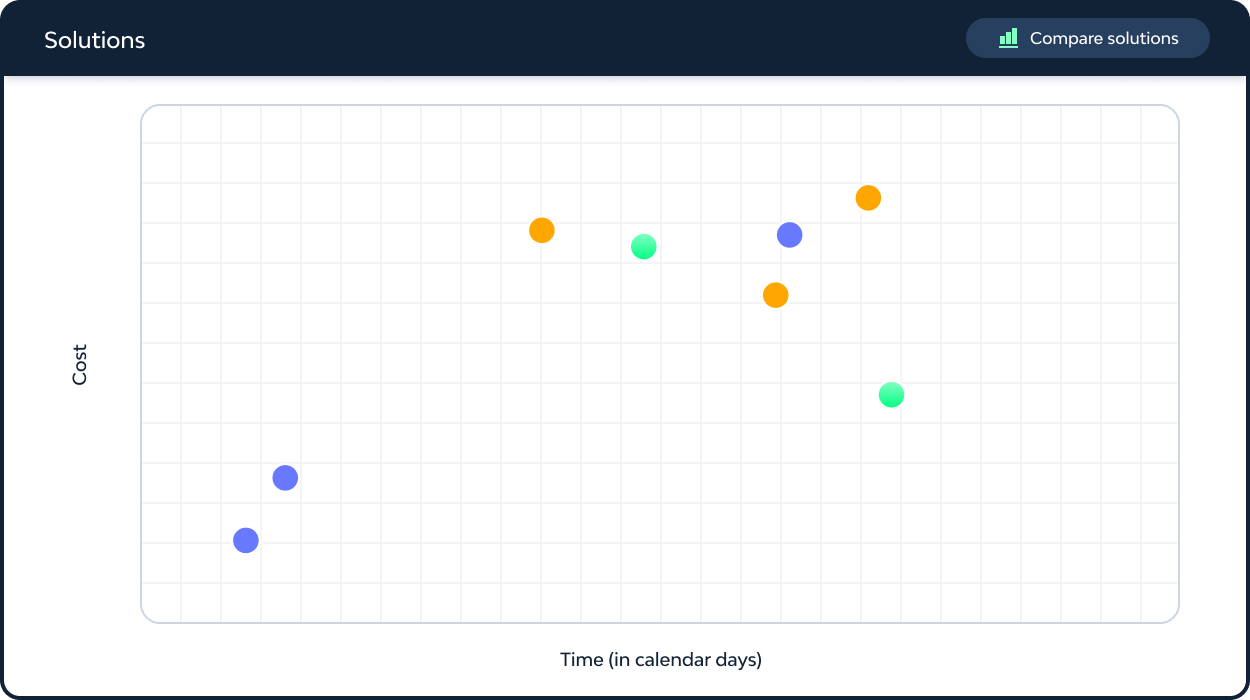 Frequently asked questions

"ALICE has enabled us to spend time on optimizing rather than data entry. By exploring millions of possible sequencing options ALICE is dramatically changing how we plan and execute our projects."
Elie Homsi, Senior Vice President
ALICE works with the world's leading contractors to solve their most pressing construction challenges