Construction Optioneering
Explore numerous potential ways to build your project – before you ever break ground. With ALICE, you will reduce risk as you plan, bid and win more profitable projects.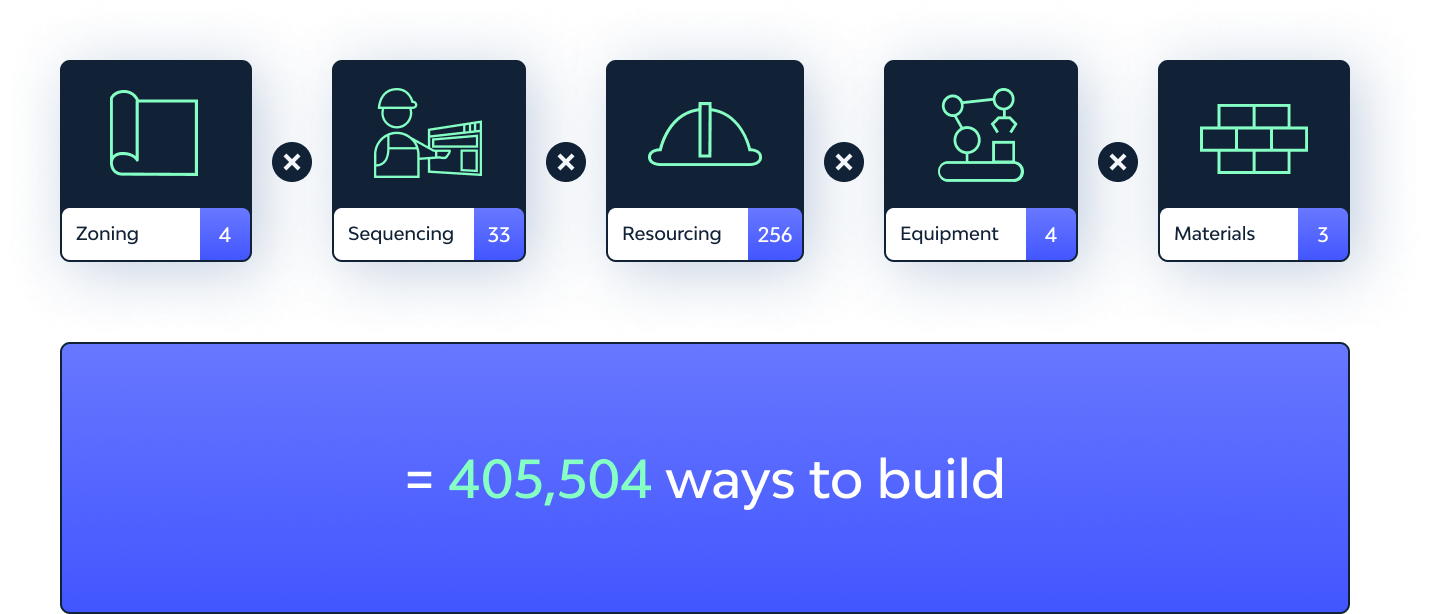 CONSTRUCTION SIMULATION
The world's only construction simulator
Construction Optioneering transforms the complex interdependencies of building and development into an algorithmic equation analyzing all possible solutions.
Whether in the bidding, planning or execution phases, ALICE generates the most optimal sequences and allocation of resources - making it easy to choose the best path forward for your project goals.
ALWAYS UP TO DATE
Model new scenarios on the fly
Quickly and efficiently adjust to changing conditions, and leverage current data to make accurate, well-informed projections - so you can move forward with confidence:
+ Conceptualize, test, and evaluate alternatives
+ Easily update project plans to reflect current conditions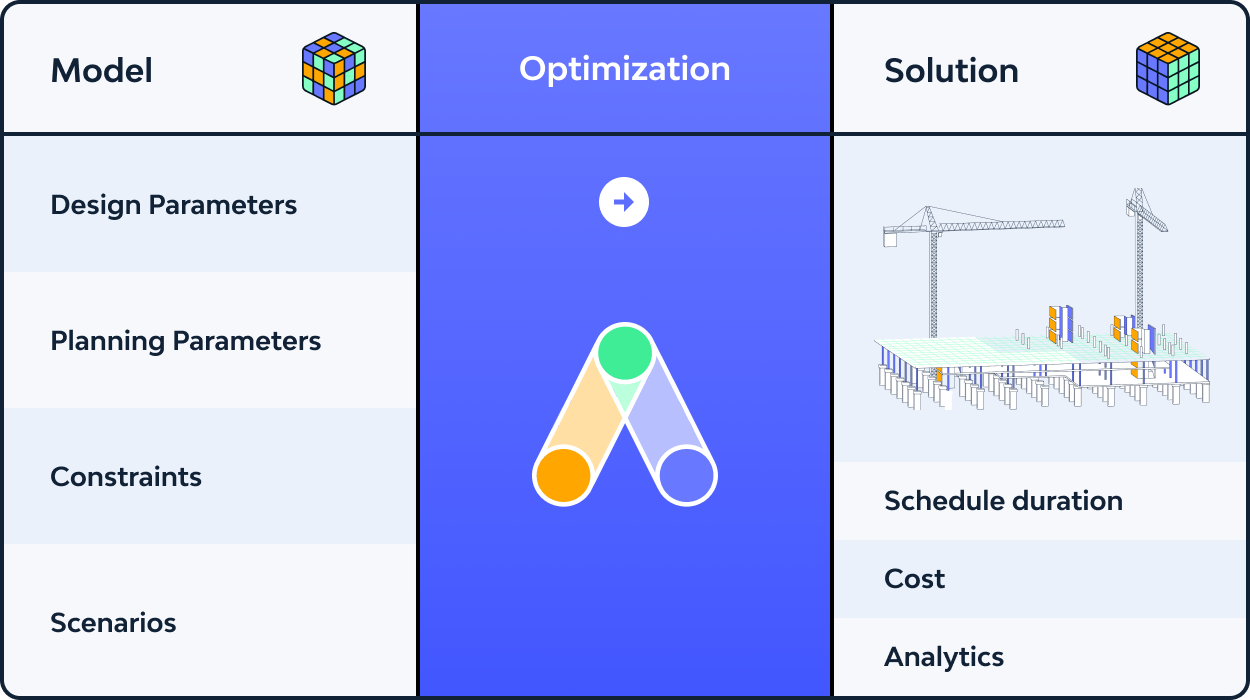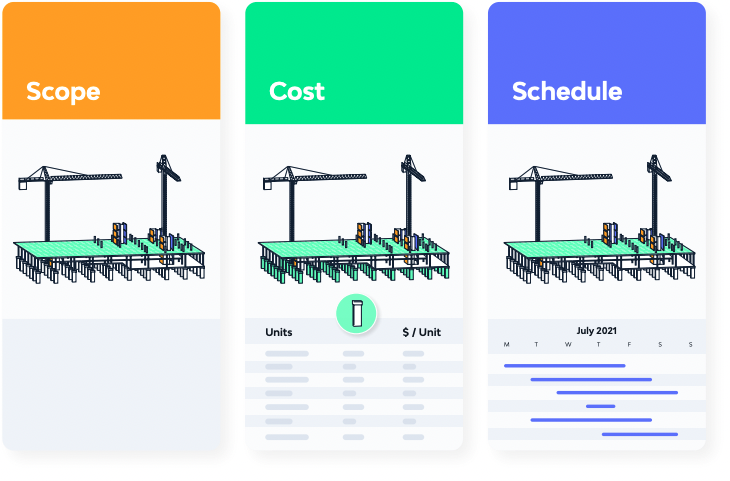 BUILT FOR COMPLEXITY
Reveal the best path forward
Construction Optioneering unlocks value on even the most challenging and complex situations - revealing the ideal pathway for achieving project outcomes.
+ Set goals, solve constraints
+ Save time, labor, materials, and resources
+ Maintain a competitive advantage
Seeing is believing.

Experience the advantages of Construction Optioneering with ALICE
Frequently asked questions

"ALICE has enabled us to spend time on optimizing rather than data entry. By exploring millions of possible sequencing options ALICE is dramatically changing how we plan and execute our projects."
Elie Homsi, Senior Vice President
ALICE works with the world's leading contractors to solve their most pressing construction challenges