Construction Risk Assessment
Complexity and interdependence demand proper sequencing, scheduling, and coordinating with the delivery of materials and equipment. With ALICE, quickly model constraints and de-risk your project before you ever break ground.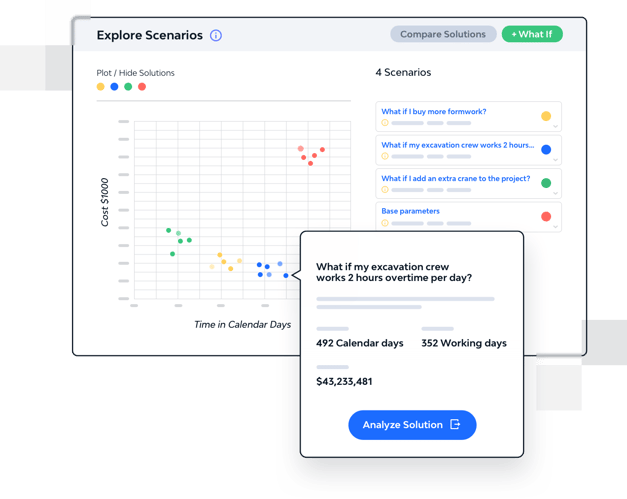 DE-RISK
Minimize your risk exposure
Our features were designed from the ground up to help you identify risks and reduce your exposure to conflicts and potential hazards. Owners and contractors use ALICE to:
+ Simulate project constraints
+ Reveal potential risks
+ Optimize alternative build sequences + schedules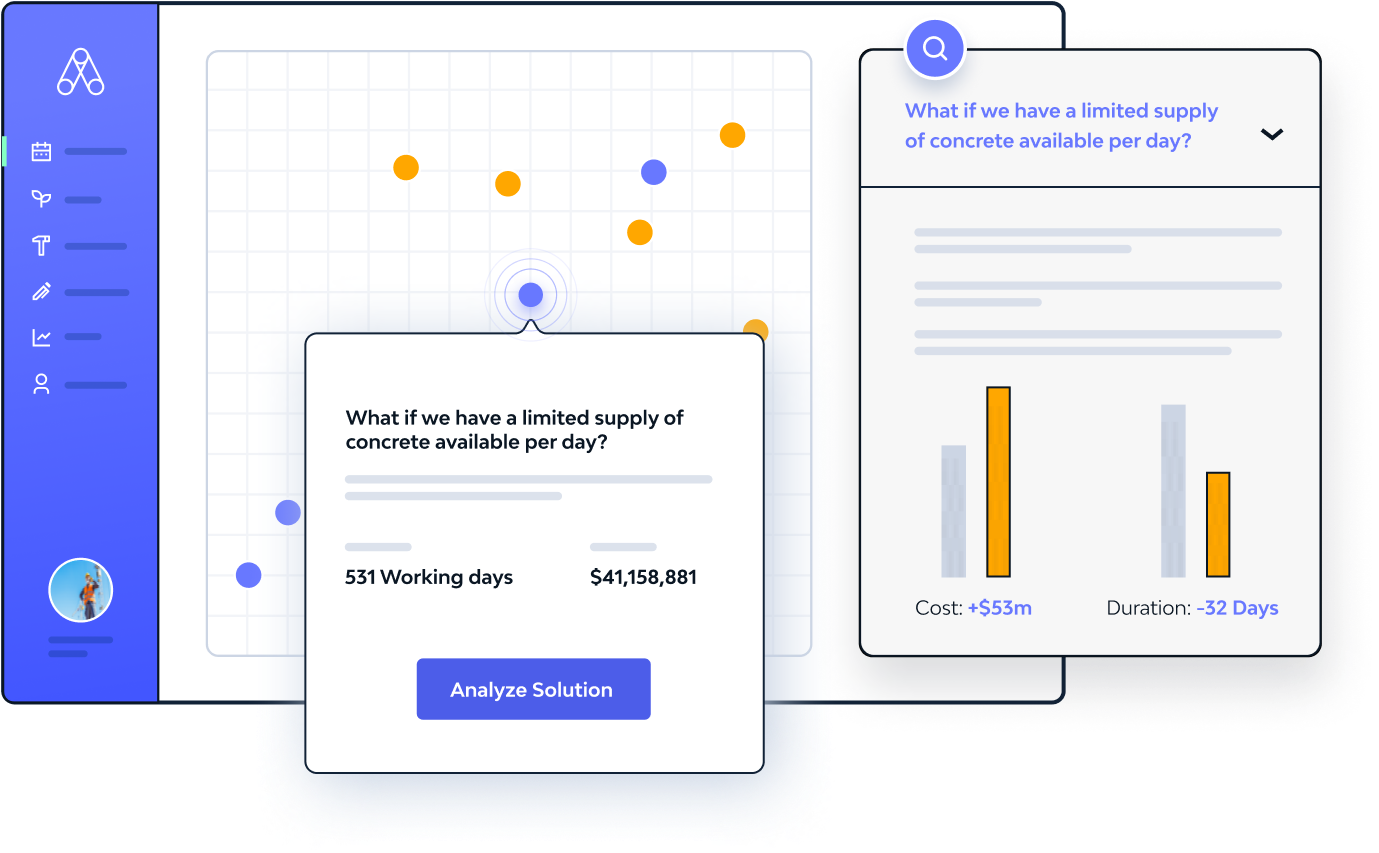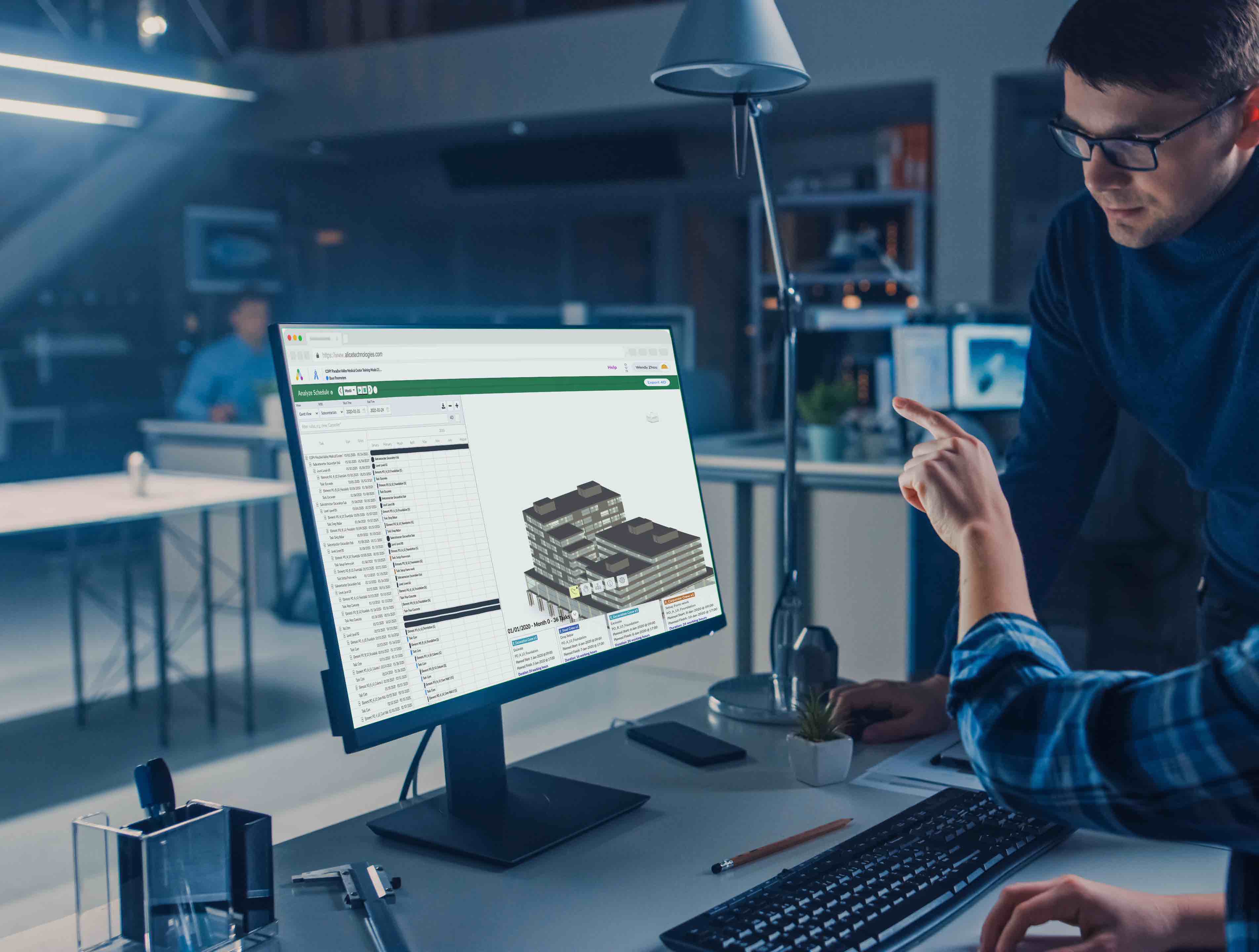 COURSE CORRECT
Turn risks into opportunity
When inevitable changes occur, use ALICE's powerful optioneering engine to identify the best path forward and make informed decisions.
+ Analyze current progress in the moment
+ Assess new data against project constraints
+ Explore alternatives for mitigating risk exposure
+ Optimize plans to meet onsite conditions
+ Schedule around delays or unexpected changes
Managing risk in construction projects is difficult - but ALICE makes it easier
Effective construction risk assessment is critical to project success. ALICE helps you to reduce your financial exposure to damages triggered by scheduling conflicts and project overruns, and to choose the ideal approach to unforeseen issues.
Frequently asked questions

ALICE works with the world's leading contractors to solve their most pressing construction challenges