Project Analytics + Reporting
Collect, analyze, and monitor data to reveal critical insights, reduce risk, and improve project outcomes. ALICE offers advanced data analytics for construction - designed to track the information that matters most to your team.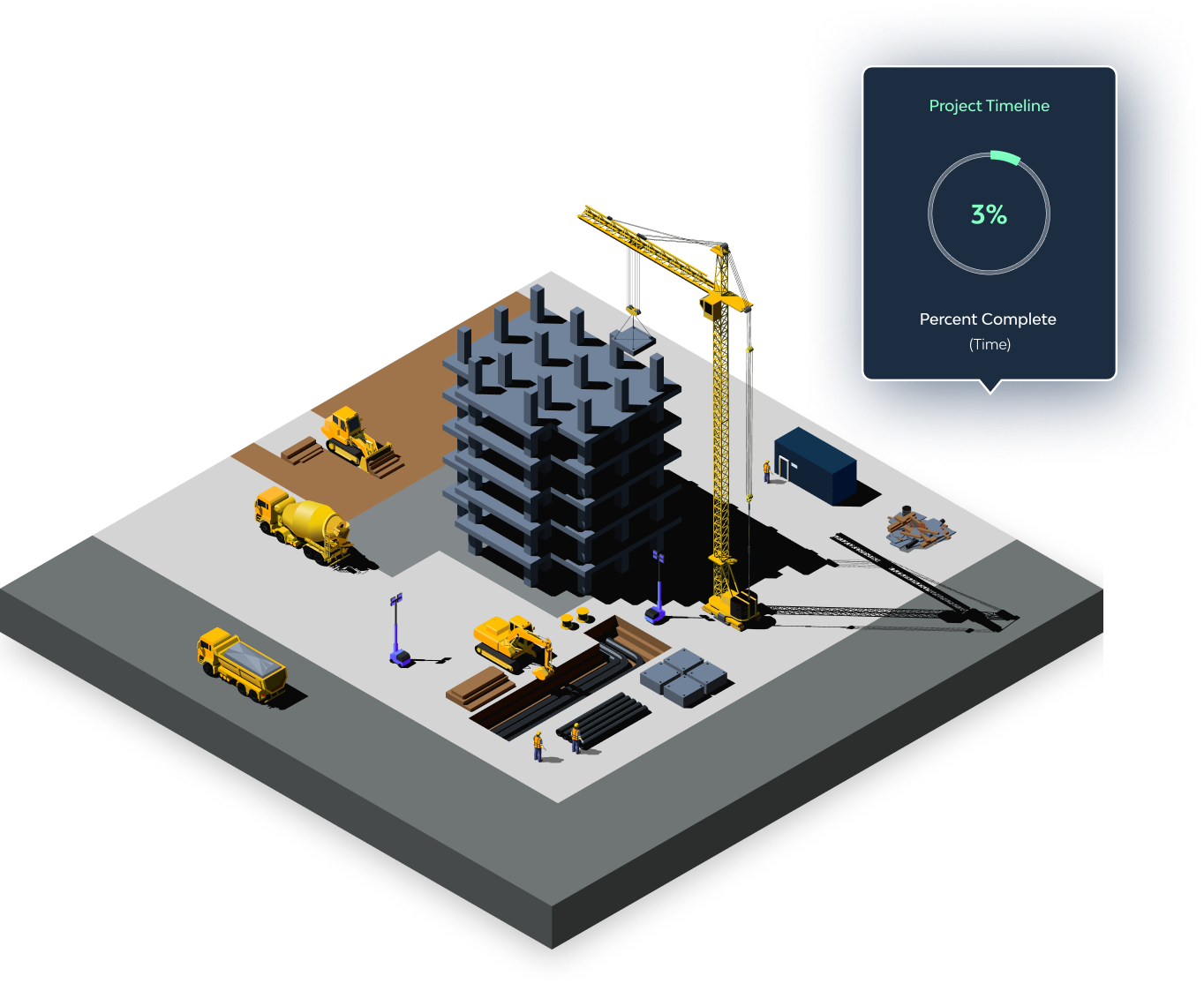 PROJECT OVERVIEW
Streamline project reporting
ALICE's easy-to-use dashboard provides simplified access to comprehensive reporting and real-time data - so you gain a clear view into project progression. With ALICE you'll find it easy to:
+ Consolidate scheduling
+ Analyze and track resource allocation
+ Maintain oversight of financial thresholds
+ Review project constraints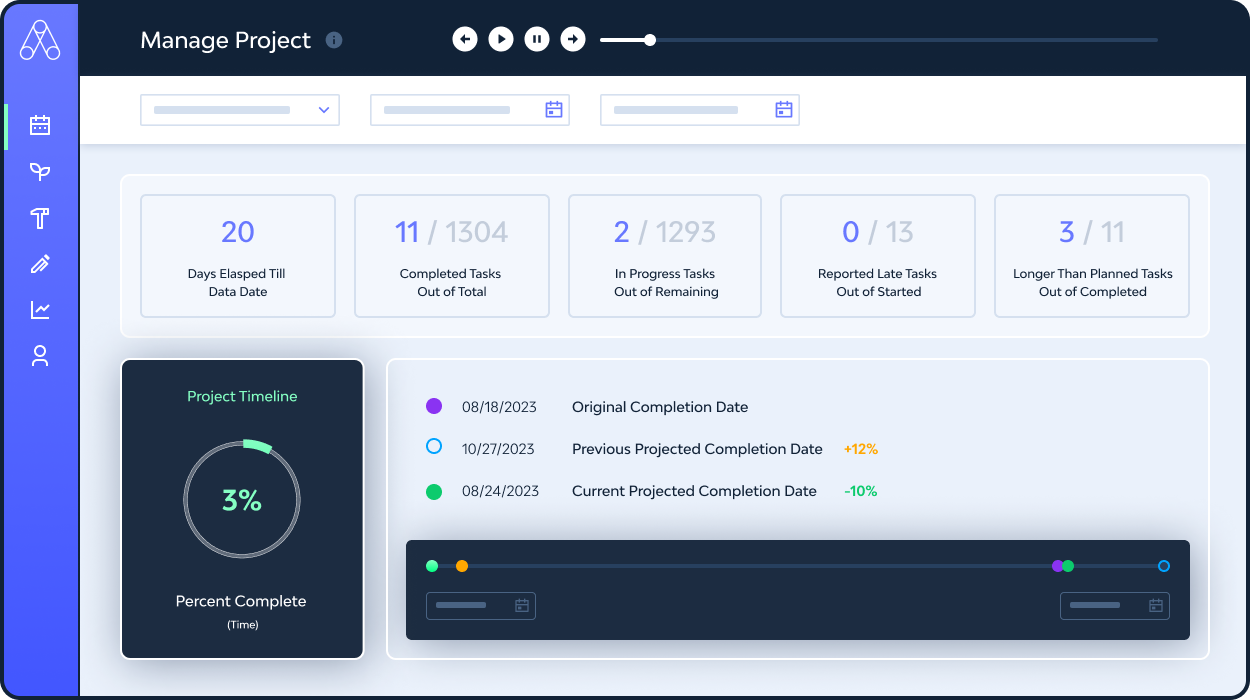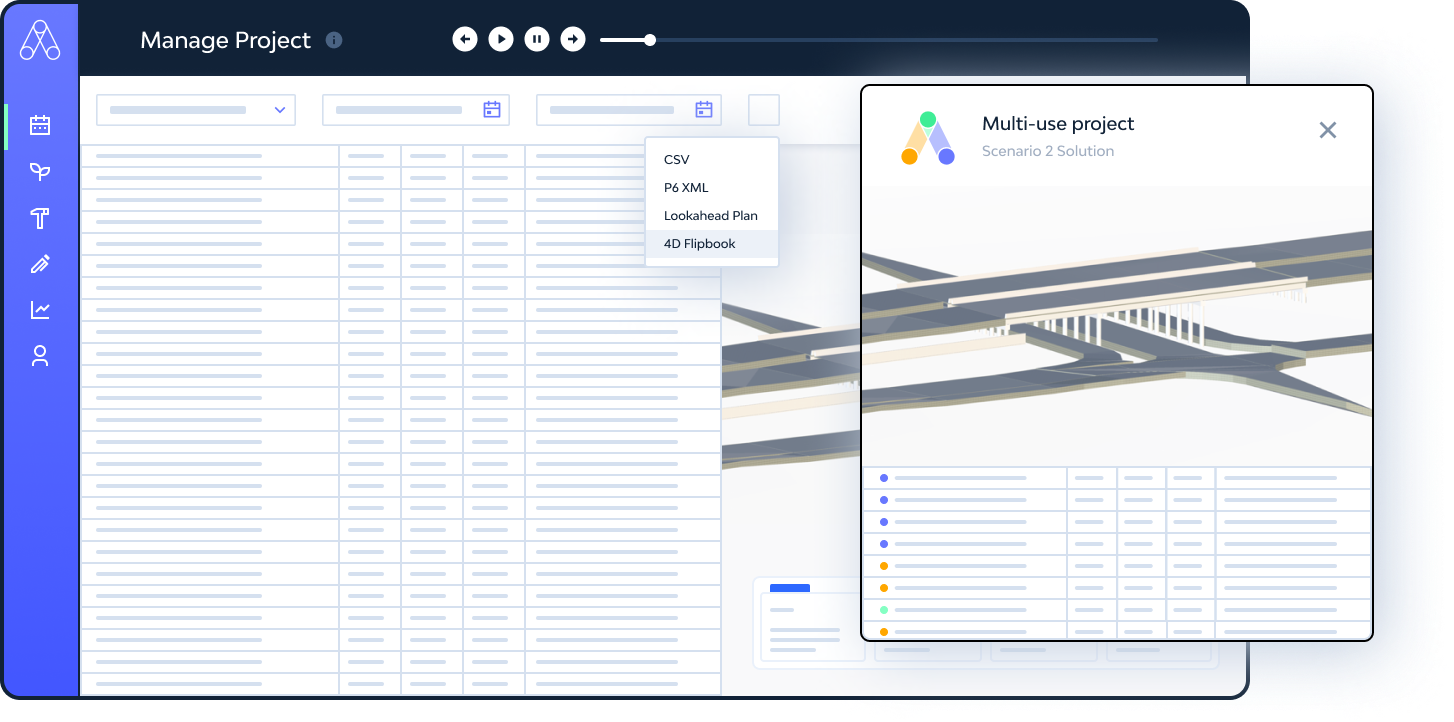 REPORTING + COLLABORATION
Transform project data into actionable results
Our comprehensive construction project analytics and reporting capabilities allow users to transform project data into actionable results. ALICE's generative construction software provides helpful construction data analytics which reveal deep insight into project performance - so you can build a better future.
Our easy-to-use features for construction project analytics include:
+ Simplified, real-time reporting
+ Multi-level user access with shareable, read-only views
+ Reports exportable to P6, 4D Flipbook and more

"ALICE was instrumental during pre-construction for Ko'ula tower, helping us to identify the most efficient schedule for the project. But in construction, circumstances inevitably shift during a build. With ALICE, we have the confidence that we can tune our schedule on the fly and manage the unexpected without jeopardizing our schedule and cost targets."
James Abeshima, Project Director
ALICE works with the world's leading contractors to solve their most pressing construction challenges