Projects best suited for ALICE
ALICE is best suited for use on capital projects with construction values of $50M or greater. With projects of this scale, ALICE can yield a substantial ROI through the insights it delivers, starting in the bidding and preconstruction phases and continuing into project execution.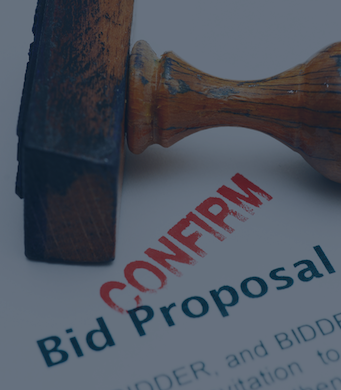 1. Bidding
With ALICE, general contractors have the opportunity to create a variety of scheduling options as they work on their bids, and to explore different scheduling options through the platform's "what if" analysis capabilities. Through this analysis, GCs can achieve a new level of confidence that the bids they submit are profitable and achievable while minimizing the risk of cost variance.
In a recent example, the City of Edmonton, Canada, planned to expand its public transportation system by constructing the Valley Line West light rail extension. Parsons used ALICE to help it develop a competitive construction schedule in its bid for the work on this $2.6B project, and won the bid.
Read more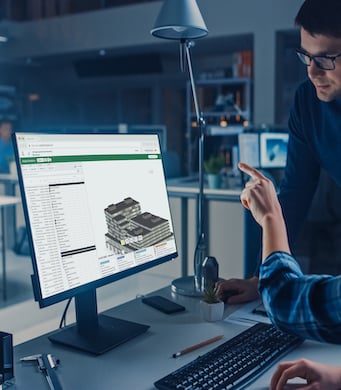 2. Preconstruction
ALICE is also an excellent fit for the pre-construction phase of a project. With the ALICE construction optioneering platform, GCs and owners can explore different ways to build based on their construction constraints and zero in on a construction plan that helps them to best achieve their business goals within those constraints.
In a recent commercial project, Hawaiian Dredging Construction Corporation used ALICE to help it build a senior housing project in downtown Honolulu. Given the urban location, HDCC had tight space constraints and also had to manage how it deployed resources to minimize the impact on city traffic.
Read more
Resource optimization and leveling
One of the trickiest problems to solve in construction is making sure that you have the right resources available at the right times and in the right amounts for a construction project. The inefficient deployment of resources can drive big cost increases and substantial schedule delays.
The ALICE construction optioneering platform is ideally suited to help general contractors wrestle with resource optimization challenges, putting AI to work to help you to resource your projects well and to allocate those resources efficiently as possible.
Cost reduction
The average margin on a construction project is approximately 6% – and given the impact of inflation on both materials and labor, margins are under pressure like never before.
For particularly cost-sensitive projects, ALICE is an excellent resource to help GCs and owners to experiment with different ways to build and to devise a construction plan that minimizes both direct and indirect costs.
Time reduction
While some construction projects face cost challenges, others can face time pressures. And some, of course, struggle with both. GCs looking to reduce their build times can use the ALICE platform to create numerous different potential construction schedules and then zero in on the one that best fits their business goals.
Management of temporary resources (e.g. scaffolding)
Scaffolding, signage, and fences are all examples of temporary resources in construction. At times, the costs associated with these temporary resources can be significant.
To minimize these costs, GCs can use ALICE to test different potential allocations of these resources and zero in on the schedule solution that is most efficient.
Delay recovery
ALICE can be essential to getting a delayed project back on track. When a project runs late, ALICE users can resequence the planned schedule and find opportunities to recapture lost time.
Given the potential cost of missing a promised delivery date, ALICE's ability to assist with schedule recovery can have a critical impact on project profitability. This capability can also help GCs to reduce their legal risk, as missing delivery commitments can often lead to legal troubles.
Risk mitigation
ALICE enables users not only to create multiple construction schedules for consideration but also to test the impact of changes in critical variables on project outcomes.
What if a project job site was to be hit by severe weather for an extended period of time?
What if a critical team went on strike?
What if the delivery of essential materials was delayed?
Through construction optioneering, ALICE allows users to test myriad different scenarios. In doing so, it helps GCs and owners to commit to delivery dates that they can reasonably achieve, thereby reducing project risk.
Management of traffic
In urban areas, traffic congestion is often significant, and traffic management can be a tough construction problem.
With ALICE, GCs can experiment with different traffic-related constraints and devise a construction schedule that has the least effort on traffic around their construction sites.
Industrial Projects

Data centers
Data centers are structures that deliver tremendous economic value every day they're operating. GCs are therefore highly motivated to complete these projects as fast as possible, as the value to owners of a fast delivery is high. As a result, optimizing the construction schedule for a data center is an ideal use case for ALICE. Read more.

Wind farm
The sooner an owner can bring a wind farm online, the sooner it is creating energy and thus generating revenue.
With ALICE, general contractors can use optioneering to run "what if" analyses on different potential ways to build with an aim to make wind farms productive as soon as possible. Crane movement is a big issue in wind farm construction. ALICE can simulate crane movement with its crane feature.

Solar farm
As with wind farms, the sooner an owner can begin generating power from a solar farm, the sooner the company will see associated revenue. Solar panel supply chain issues can delay projects significantly.
ALICE's procurement capabilities can model the impact of delays, and suggest alternative sequences to get projects back on track. General contractors using ALICE can optimize their construction schedules to prioritize speed of delivery and energization. Read more.

Semiconductor fab
With the building of a semiconductor fab, one of the most critical elements is speed. When a fab is running at full capacity, it is producing millions of dollars worth of chips per day. Therefore, every day that a general contractor can save on its construction schedule is worth an extraordinary amount to the project owner. ALICE can also simulate options to get select production lines operating before the entire facility is built and optioneer major equipment installation methods. Additionally, these types of projects are often plagued with procurement issues, which are difficult to plan around.
ALICE can help project stakeholders to minimize the negative impact of procurement constraints. For GCs using ALICE to accelerate the delivery of a fab, the ROI can be outstanding. Read more

Oil + Gas
The sooner an owner can bring an oil and gas refinery or pipeline onstream, the sooner it generates revenue.
With ALICE, general contractors can use optioneering to run "what if" analyses on different potential ways to build with an aim to make oil and gas facilities productive as soon as possible. Read more.

Battery plants
As the worldwide demand for EVs grows, so grows the demand for the plants that produce their batteries. These are large-scale capital projects (think of the Tesla Gigafactory in Nevada) and thus an excellent fit for ALICE. As with many of the other industrial categories in which ALICE Technologies operates, battery production is a segment in which the sooner an owner can bring a new battery plant live, the sooner that owner is producing substantial revenue.
Time is of the essence, and with the ALICE platform, builders can experiment with different potential construction solutions to find the path that will help them bring their new plant online soonest.

Nuclear facilities
In an era where precision, efficiency, and risk mitigation are paramount, the nuclear power plant construction industry stands at the threshold of a transformative revolution - the adoption of generative construction scheduling. With projects as large-scale and intricate as nuclear power plants, even the smallest deviations in planning can lead to significant delays, cost overruns, and amplified risks. ALICE empowers construction teams to preemptively navigate bottlenecks, optimize resource allocation, and adapt dynamically to changes, thereby fundamentally enhancing project predictability and overall success
In addition, nuclear decommissioning projects are often tasked with "sunsetting" structures like aging nuclear power plants and shuttered military bases. With decommissioning work, the budgets involved can be huge, and constraints range from physical to regulatory. Project duration is usually long. And the work can be dangerous. Just as they use ALICE to develop construction schedules, so can general contractors use it to develop schedules for the disassembly of large, complex structures.

Mines
Just like when digging a tunnel for a subway or similar project, with mining projects, general contractors need to use expensive earth-moving equipment to dig underground passages for people and equipment. ALICE can help contractors to optimize the use of this equipment to maximize productivity and minimize costs.
Mining yields minerals and similar end products, and some mining companies then process these products on-site. Companies that are building such production facilities can use ALICE to optimize the construction of these processing plants. With the ALICE construction optioneering platform, GCs can evaluate different ways in which they could build these plants to determine the most efficient construction solutions while simultaneously reducing risk.

Chemical plants
Navigating the intricate world of chemical plant construction requires meticulous planning, precise execution, and a keen focus on safety and regulatory compliance.
ALICE, our AI-powered generative construction platform, enables owners and EPC contractors of chemical plants to bring their assets to market faster and at lower cost while also reducing risk.

Treatment plants
ALICE offer transformative advantages for the construction of water or wastewater treatment plants, which are inherently complex facilities requiring intricate coordination of various processes and components. By autonomously generating and evaluating countless scheduling possibilities based on project-specific constraints and goals, ALICE can pinpoint the most optimal and resource-efficient sequence of construction tasks.
For water treatment projects where precision and timeline adherence are paramount to ensure timely delivery of essential services to communities, such capabilities are invaluable. Employing ALICE thus ensures both cost and time efficiencies while maintaining the highest standards of project execution in the critical domain of water and wastewater treatment.

Food processing plants
In the dynamic realm of food processing plant construction, where efficiency, hygiene, and regulatory compliance intermingle with the demands of an increasingly consumer-conscious market, the ability to deliver projects on time, within budget, and without compromising safety is a coveted trinity. The construction of food processing plants presents an intricate matrix of challenges, distinct to the food industry's stringent standards and the demand for efficiency, adaptability, and hygiene.
ALICE, our AI-powered generative construction platform, enables developers of food processing plants to bring their facilities to market faster and at lower cost while also reducing risk.

Power + Transmission
Generative scheduling platforms like ALICE revolutionize the construction of intricate projects such as power plants and power transmission and distribution systems.
With the ability to run through millions of potential scheduling scenarios based on input constraints and objectives, ALICE can swiftly identify the most efficient and cost-effective construction sequences. This is invaluable for power projects where timely commissioning directly impacts energy distribution and revenues.
Infrastructure Projects

Highways
Building a highway is a classic example of "linear construction." ALICE can help general contractors to build variables like the availability of concrete or particular labor crews into its model and balance cost vs. time to devise an optimal construction schedule based on business goals. And it can also include in its optimization constraints that are unique to roadway-related work, like the management of traffic.
Click here to read more about this challenging highway project and the impact that ALICE had on the work.
Overpasses include many of the same constraints that highways do. Added complexity comes with the addition of vertical construction, as general contractors build concrete piers that support the decking on which vehicles travel. Construction of these overpasses can be particularly tricky when a contractor is integrating an overpass into an existing highway system. Here again, management of traffic is critical to minimize the impact of construction on travelers during the build. ALICE can enable GCs to consider all of these elements and more as they leverage the power of AI to create an optimal construction schedule.

Bridges
Bridge construction resembles the construction of highway overpasses – but often at an even larger scale. Labor availability and costs, material availability and costs, even weather – these are some of the many variables that ALICE includes in its calculations as it drives to create the optimal construction schedule for a major bridge.
The ALICE team recently worked with a large general contractor to widen eight miles of an interstate highway in the eastern U.S. from four to six lanes, providing motorists with the addition of a managed lane in each direction. The project also included the reconstruction and widening of four bridges along the route. ALICE worked with Align JV on the development of a 3.37 KM viaduct – a specialized rail bridge – that is a critical element of Align's work on HS2, Britain's high-speed rail system. Align and ALICE recently won the prestigious British Construction Industry Award for their work on the project. For details, click here.

Tunnels
When digging large tunnels, contractors frequently use tunnel boring machines – huge pieces of equipment that are expensive to operate and often require meticulous planning and carefully sited entry and exit locations to maximize efficiency and minimize costs. Optimizing the use of TBMs to maximize efficiency is an excellent example of how ALICE can help contractors building tunnels to best use available resources.
In digging a tunnel, removal of the dirt is a factor that can have a significant impact on the duration of the project. With its ability to model projects based on constraints, ALICE can factor soil removal into its calculations and determine whether or not it makes sense to add an additional tunnel boring machine to the resource mix based on the constraints imposed by mucking. In addition, ALICE can enable GCs to experiment with labor availability and allocation. This "right sizing" of the labor and equipment mix can make a big impact on both the duration and profitability of such a project.

Railways & Metros
Like building a highway, a rail project is an ideal example of "vertical construction." These projects not only include the laying of track, but also the construction of stations along the route. These are complex, multi-faceted projects with plenty of opportunity for optimization in the push for efficient construction.
ALICE worked with Parsons on a bid for a light rail system extension in Edmonton, Canada. This 8.7 mile rail extension will feature 14 street-level stations and two elevated stations, and the total value of the project is $2.6B. Among the many elements that Parsons included in its optimization while developing the bid was weather, as northeastern Canada often gets major snowstorms during the winter, which can cause significant construction delays. For more on how ALICE helped Parsons to develop its winning bid, click here.
Commercial Projects

High-rises
The development of a highrise includes numerous "challenges within challenges," which presents many opportunities for construction optioneering. Could we build the structure faster with three cranes vs. two – and if so, at what cost? What if we ran our framing team overtime on Sundays for a month? How could we account for the late delivery of a critical input, such as steel girders? These are examples of some of the many scenarios that a GC building a highrise might explore as it looked to produce the ideal construction schedule.
ALICE has been involved in many high-rise projects. For example, to see how Hawaiian Dredging and Construction Company used ALICE on the development of housing for the elderly in Honolulu, click here. And to understand how Ananda was able to reduce construction costs by 32% on a large residential highrise project in Bangkok, click here.

Healthcare
Building a hospital includes developing many specialized facilities within the hospital buildings (e.g. a NICU; a pathology lab; an intensive care unit). Not only are these facilities complex, they may also have specialized support needs (e.g. power; HVAC). As a result, building a hospital can be an even more challenging task than building other commercial structures, such as office towers or hotels.
Creating the ideal construction schedule for a hospital therefore is a task that is well-suited for construction optioneering.

Corporate & Administrative Buildings
From Silicon Valley tech companies to east coast pharmaceutical giants, large companies must frequently build sizable campuses that serve as their regional, national, or global headquarters. These campuses often house a variety of different functions, from marketing to finance to R&D. They are therefore both unique and multi-faceted – and an excellent fit for construction optioneering using the ALICE platform.
Likewise, casinos are large, distinctive projects that are built in settings that range from urban to rural. Given their scale and their varying constraints, they are excellent projects on which to use ALICE. Moreover, the sooner a GC can bring a casino to market, the sooner it is making money. Exploring options to accelerate project delivery, therefore, is critical – which again makes casinos a good match for ALCE.

Education & Multi-Use
Like hospitals, universities often have specialized buildings within them that make them challenging construction projects. From gyms to laboratories to libraries, university buildings are far from uniform, which makes ALICE well-suited for optimizing construction schedules for such projects.

ALICE works with the world's leading contractors to solve their most pressing construction challenges