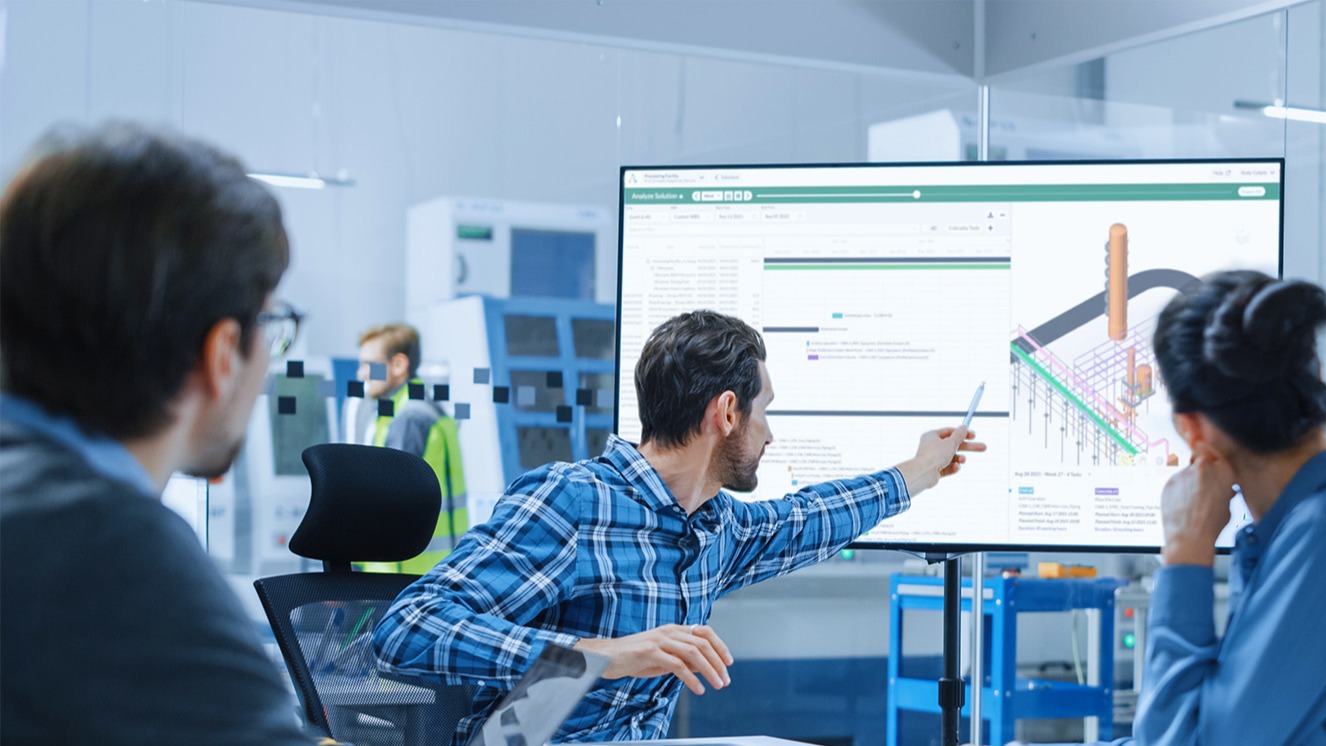 ALICE Technologies
Professional services
With a unique combination of deep construction knowledge and AI expertise, our professional services team will help your organization put ALICE to work right away, and to maximize its impact on your capital projects portfolio.
We offer tailored professional services to every customer we serve and are committed to your success.
Talk to an expert →
ALICE: YOUR CONSTRUCTION PARTNER
Get up and running quickly
Whether you're a contractor or an owner, and whether you build bridges or pipelines, towers or tunnels, we speak your language. We'll coach your team on how to get started with ALICE right away, and we'll work closely with you to deploy our construction optioneering platform on your projects.
Learn to quickly create multiple alternatives to your baseline schedule

Explore the time and cost impact of each alternative in minutes

Work with our team of construction pros to find ways in which you could refine these new alternatives through "what if" analyses, or construction optioneering

Collaborate with us to quantify the results of your schedule optimization and communicate significant impacts on your business, such as reduced risk, shorter project durations and increased profitability
STREAMLINE CONSTRUCTION SCHEDULING WITH ALICE
Unlock the ALICE Advantage
As you optimize your construction schedules with ALICE, our professional services team will help you to select the best path forward, to get back on track if your project falls behind, and to make construction optioneering part of the way your company builds.
We'll partner with your team not only to test options and find the best fit for your business during the preconstruction phase, but also to make your case with colleagues

During the execution phase, if your project is running over budget or behind schedule, we'll help you to use ALICE to revise your plan and avoid delays and cost overruns

Our team will collaborate with yours to digitize your means and methods, and to make construction optioneering a standard within your organization. The more you use ALICE, the more efficient you'll get!

Our work together will give your team a chance to develop skills in an essential new area: generative construction scheduling