Construction optioneering for capital projects
Determine which projects are most worth pursuing, and through construction optioneering, explore options to find your optimal construction path. With ALICE, you'll maximize margins, reduce risks, and crush your schedule.
Request a demo
Submit bids with confidence
Pursuing design/build or alternative delivery projects? Use ALICE to create the detailed, resource-loaded schedules you need to win.
Make data-driven decisions
From feasibility studies and production planning to scheduling, ALICE enables you to quantify the impact of different scenarios, helping you to make informed decisions and get to the best plan. ALICE will help you to reduce both your time and cost per decision, so you'll make key choices more efficiently.
Deliver your project cheaper - and with less risk
Use ALICE to create your optimal project plan and resource mix. During construction, mitigate delays by using ALICE to generate corrective schedules automatically and get your project back on track.

"ALICE has allowed us to be more competitive in the bid and more efficient during the project's execution"
Elie Homsi, Senior Vice President
Trusted by the world's largest general contractors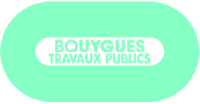 Metrics that matter
See how ALICE helps the largest General Contractors increase their project margins and mitigate risks.
Reduction in project duration
Frequently Asked Questions