PRODUCT COMPARISON
ALICE vs. Primavera P6
At ALICE, we often get asked, "what's the difference between ALICE and P6?" So let's start with a brief introduction to both products, followed by a comparative analysis.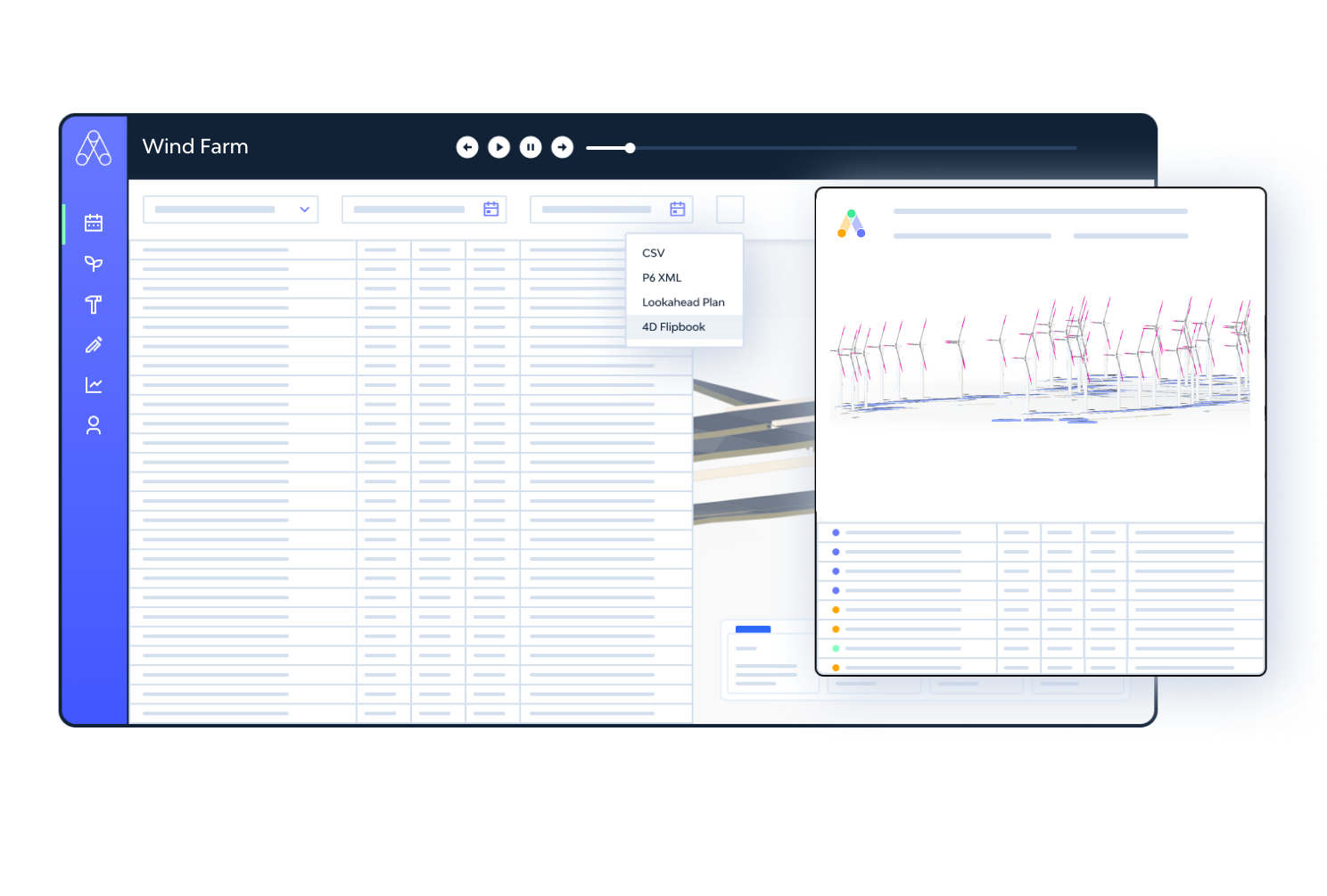 BRIEF PRODUCT OVERVIEW
Let's start at the highest level
About ALICE
ALICE is generative construction scheduling software that utilizes artificial intelligence to optimize construction planning and scheduling. It offers a holistic, data-driven approach to planning and scheduling construction projects and is particularly powerful for large-scale capital or mega construction projects.
In fact, at this point in time, ALICE is primarily used on projects with a construction value above $50M (and often much higher), and while commercial GCs use ALICE, the software is used mostly on infrastructure and industrial projects. ALICE can be generally considered a "point solution" as it focuses on planning and scheduling needs.
About Primavera P6
Oracle acquired Primavera Systems in 2008 and developed the tool into the Primavera software that is widely utilized today. P6 facilitates the planning, oversight, and implementation of projects ranging from small to large scale and caters to diverse sectors such as construction, manufacturing, energy, and IT. It is primarily utilized by project managers and schedulers.
Oracle offers Primavera P6 in two main versions: P6 Professional and P6 Enterprise Project Portfolio Management (EPPM) and it has also recently introduced a cloud-based Oracle Primavera P6 Cloud PPM platform. Each of these versions has features that differ slightly from the others.
FEATURE COMPARISON
ALICE vs. Primavera P6
ALICE
Core Capabilities
Generative construction scheduling
AI-powered optimization
Resource optimization
Generative risk mitigation
Scenario analysis and comparison
Critical path optimization
Digitization of construction means and methods
Reporting and analytics
Available platforms
Target audience
Large-scale industrial and infrastructure project owners
EPC contractors
Capital project general contractors
Customer support availability
Online knowledge base
Dedicated Customer Success Manager
FAQ and tutorials
Handles implementation for you
Professional services
Pricing
ALICE offers custom pricing based on the type and size of a project or at enterprise-level requirements.
Unlimited user seats
Primavera P6
Core Capabilities
Project management
Resource management
Resource leveling
Risk management
Critical path method-based scheduling
Work breakdown structure
Reporting and analytics
Available platforms
P6 Professional is desktop-based
P6 EPPM and P6 cloud are web/cloud-based
Mobile applications for iOS and Android
Target audience
Large scale projects and programs in construction, manufacturing, business and IT
Customer support availability
Online help center & knowledge base
Oracle University training & certifications
Online community
Can handle implementation for you
Professional services and maintenance are offered through partners and authorized resellers
Pricing
Oracle offers all Primavera products based on individual user seat licensing
P6 professional - $3,520 for a perpetual, on-premise license
P6 EPPM - $2,750 for a perpetual web license
P6 cloud PPM - $1,320 user/year
PROS AND CONS
What are the pros and cons of using ALICE for construction scheduling as compared to Primavera P6?
While ALICE is specifically built for the construction industry, Primavera P6 was built to support a diverse range of industries. Here are the pros and cons of using ALICE as construction scheduling software as compared to P6:
PROs:
Generative construction scheduling: ALICE employs AI-driven algorithms to

automatically

generate, evaluate, and optimize multiple scheduling scenarios. Starting from a 3D model, a 2D diagram, or an existing schedule, ALICE analyzes millions of potential ways to build a project and automatically surfaces optimal schedule solutions. Displayed on a time-cost scatter plot, these solutions allow construction teams to understand the time and cost impact of different choices available to them.
In contrast, P6 relies on manual scheduling, lacking AI-driven algorithms. This manual approach is time-intensive, often prone to human errors, and only gives decision-makers one schedule option to consider.
The difference between this traditional, manual approach and generative scheduling is often measured in millions of dollars of cost savings.
ALICE is a parametric software: ALICE parametrizes project data to automatically generate construction schedules and optimize work sequences and resource allocation based on user-defined rules, objectives, and constraints. ALICE utilizes advanced algorithms in a feature called "Recipes."
ALICE is the only construction scheduling software that is parametric in nature and able to dynamically generate optimal construction schedules in minutes.
What-if modeling: As resource availability or constraints change, users can use ALICE's "what-if" feature to preemptively model different scenarios and have AI generate alternative options or optimize scenarios based on the constraints. This feature also allows for rapid modeling of different risk scenarios to generate optimized alternatives, facilitating informed decisions and risk mitigation against unexpected challenges.
On the contrary, the 'what-if' feature in P6 requires a hands-on approach. Users must manually adjust activities based on their level of expertise and intuition to craft alternative scheduling options - an approach that can take weeks or sometimes months.
CONs:
Specialized Use: ALICE focuses primarily on construction scheduling. While powerful, it might lack some of the comprehensive project management features found in broader tools like Primavera P6.
Learning Curve: Due to its unique AI-driven approach, users might initially find it challenging to adapt to ALICE, especially if they're used to traditional scheduling methods.
Why choose ALICE over Primavera P6 for construction?
In essence, ALICE transforms traditional construction scheduling by automating and optimizing the process, offering a more agile, adaptable, and efficient approach.